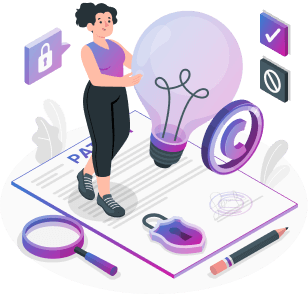 Legal consulting / support for IT projects
You are faced with an important decision: to launch your existing IT project abroad, or to develop new solutions for local or global markets. And, of course, it is necessary to pay special attention to legal aspects. In the IT industry, where uncertainty and transience of events are commonplace, ensuring legal reliability becomes an important component. Developing an IT project for global or local markets involves compliance with numerous laws and regulations. If you are faced with the task of relocation, it is also important to pay attention to the legal aspects of this process.
- So how to do everything correctly from a legal point of view, and who can analyze all the necessary legal documentation?
- An IT lawyer comes to the rescue!
Below we will look at why an IT lawyer can become your reliable guide and defense, what issues he solves and who can't do without him. We will help you understand the importance of legal compliance and prepare you to successfully bring your projects into the world of technology.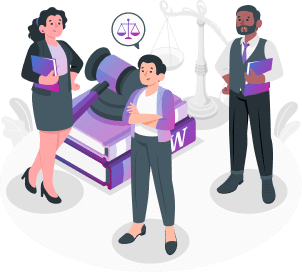 Without a competent IT specialist, a startup may face a number of problems
First, uncertainty in the required legal documents can create legal risks and hinder business development. Secondly, a lack of understanding of the importance of legal support can lead to missed opportunities and legal errors. Some need a competent lawyer who knows the laws of different jurisdictions in order to develop their product on the global market. Others may require legal advice and support in the areas of data protection, licensing, or assistance with intellectual property issues.
Compliance with the requirements of the law on personal data, protection of intellectual property, software licensing, technical support and maintenance of the finished product and much more require an integrated approach to their creation and implementation. An IT lawyer will help you avoid legal mistakes and ensure the successful development of your software in compliance with all legal norms - all these aspects require a competent IT specialist to avoid legal mistakes and ensure the successful development of your software.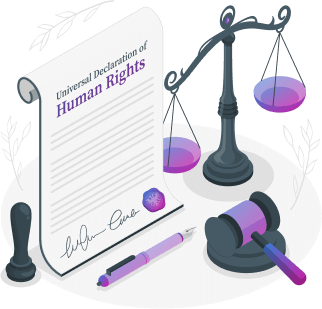 List of services within the framework of legal support
Our IT lawyers will help you in matters related to legal support, providing a wide range of services aimed at ensuring the legal reliability of your project. We understand the importance of legal aspects in the IT field and are ready to be your reliable guides and protection. Here"s how we can help:
Organizational Form and Registration: Choosing the right organizational form for a startup or other IT project and registering it are key legal steps. IT lawyers help determine the most suitable organizational form, register the company and develop all the necessary constituent documents.
Compliance with personal data legislation: One of the most important aspects for IT startups is compliance with personal data protection requirements. IT lawyers specialize in developing and implementing policies and procedures to ensure compliance with personal data laws. They help startups determine what data is considered personal and also determine the required level of protection of personal data in your information systems. Our experts will help you ensure compliance with laws on personal data and develop the necessary measures to protect information systems.
Intellectual Property Protection: Intellectual property (IP) plays a critical role in IT startups. The task of an IT lawyer is to protect the rights to patents, trademarks, copyrights and other types of IP. We resolve issues related to patents, trademarks, copyrights and know-how. We develop contracts and confidentiality agreements to ensure the security of your information.
Agreements between founders: At the beginning of a startup or other digital project, it is extremely important to define the rules of cooperation between founders. IT lawyers develop agreements governing shares in the company, rules for making strategic decisions, and mechanisms for resolving conflicts between founders. This avoids potential legal disputes and hassles in the future.
We develop agreements that define shares in the company, rules for making strategic decisions and procedures for resolving conflicts between founders.
Licensing of software and intellectual products: IT lawyers develop licensing agreements that define the terms of use of the product and the rights of the parties. Our lawyers will help you develop agreements on licensing, transfer of rights and replacement of parties.
Technical Support and Maintenance Agreements: Technical support and maintenance of a product or service plays an important role in meeting customer needs. IT lawyers participate in the development of relevant contracts, guaranteeing legal reliability and ensuring coverage of all aspects of technical support. We will develop appropriate agreements to provide technical support for your product or service.
Advice for Founders and Employees: Our experts provide legal advice to ensure you and your team are informed and compliant.
A few examples from our extensive experience
In the ORP-cloud project, which processes personal data of patients, our IT lawyers played an important role in ensuring the security and confidentiality of data. We have developed a cloud solution that fully complies with the requirements of Roskomnadzor and legislation in the field of personal data. Our specialists conducted a comprehensive risk assessment and proposed specific solutions to protect patients' personal data. We developed the necessary documents in accordance with legal requirements and helped implement effective security measures. Thanks to this work, in the ORP-cloud project we were able to ensure a high level of data protection and maintain the confidentiality of information, which is critical for this type of activity.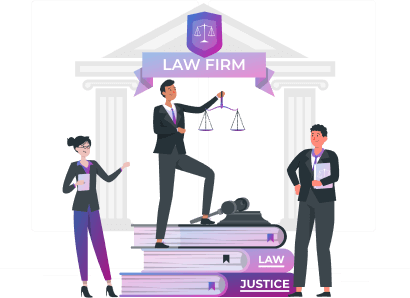 There is no need to waste time searching for lawyers - we have everything in a «one window» mode
Our company Appomart provides an integrated approach to your project, taking on not only the development of the product, but also its legal support and all the necessary work in the legal field. By collaborating with our IT lawyer, you can calmly focus on developing your idea, knowing that your rights and interests are reliably protected. We will help you avoid legal mistakes that could cost you dearly.
Contact us, we will discuss your tasks and offer a solution. You will receive IT and legal experts in one window. We are ready to help you create a solid foundation for your future success.