Promo sites and landing pages - this is what will make your product more noticeable after its creation.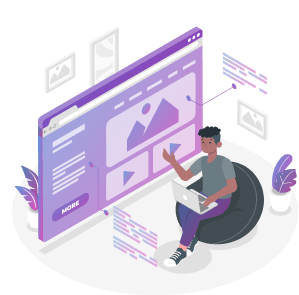 Let`s talk about the creation of promo sites and landing pages, important tools for promoting your business in the digital world. For example, you already have a software product, the system inside is worked out to the smallest detail and everything works like clockwork. But how to convey this to your potential customers? How to catch their attention in a world where thousands of new apps and programs appear every day?
The product is ready for launch: what`s next?
The success of your software product largely depends on its promotion. A clear and attractive promo site can highlight your product among a multitude of similar ones. In this way, you cannot stop creating a great product.
At Appomart, we create not only high-quality mobile applications, but also help you draw attention to them. We specialize in generating interest in your new product by creating promo sites or landing pages. These are not just pages on the Internet, this is the place where you tell the world about your product, its advantages and reasons why people should choose it.
We are convinced that every stage of your strategy should be thought out as much as possible and carried out at the highest level. Therefore, we offer you our experience and a professional approach to create a unique promo site or landing page that will complement your product and help achieve its highest effectiveness in the market.
Why do you need a Promo site or Landing?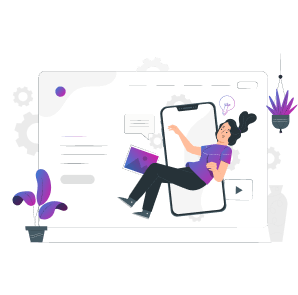 A good product is a great start, but the ability to present it on the market plays a big role in the success of the product. This is where promo sites and landing pages become indispensable tools. But what exactly do they offer?
Functional lighting of a product. Promo sites or landing pages serve as a platform where you can highlight all the features and functionality of your product. Instead of just listing the technical characteristics, you can explain with a promo site how these characteristics translate into benefits for the customer.
Setting off (Differentiation) from competitors. In a situation where competitors products may be similar, your promo site or landing can help stand out and show what makes your product unique. Imagination and creativity play an important role in this - two things that Appomart has always been proud of and we do well in.
Facilitating interactivity. Promo sites or landing pages are not just a place to represent your product`s functions and highlight it from competitors. They also allow users to participate and interact with your product. These can be feedback forms, online consultations, social network integration or the ability to track updates by email.
Your software product deserves attention: how we provide this.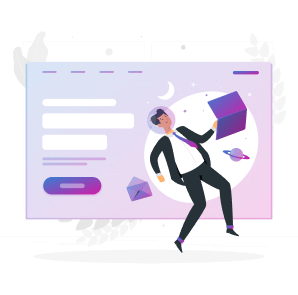 Our promo sites and landing pages are not just "beautiful showcases". They are a part of your marketing strategies and help to reflect the idea and functionality of your product in the most effective way. As part of our approach, we look at those features and benefits of your product that really matter to your potential users. We conduct a deep analysis to understand which aspects of your product are most important and interesting to your target audience, and then reflect these findings in the design and content of our promo sites and landing pages.
Regardless of the complexity or uniqueness of your product, we focus on making its features and benefits clear and memorable. We use an attractive design, intuitive navigation and accents in the content of the site to attract and retain the user`s attention. Also, our work does not end with the launch of the site. We constantly monitor and analyze user behavior, responding to changes and adapting to them, to ensure maximum effectiveness. In this way, we at Appomart guarantee that your product will get the attention it deserves, and its unique functions and benefits will not go unnoticed.
Conclusion
We create promo sites and landing pages, focused on your business and product, aimed at attracting the attention of the maximum number of potential consumers. We provide full support for the process - from concept and design to content filling and implementation on the site.
But remember that the development of promo sites and landing pages at Appomart is an exclusive service for those who have already ordered development from us. This guarantees that each landing or promo site will be fully integrated and consistent with the main product, providing the best results from promotion.
So if you are interested in the full range of our services, including the creation of promo sites and landing pages, we are always happy to discuss the details. Come to Appomart - discover all the possibilities for successful promotion of your product!