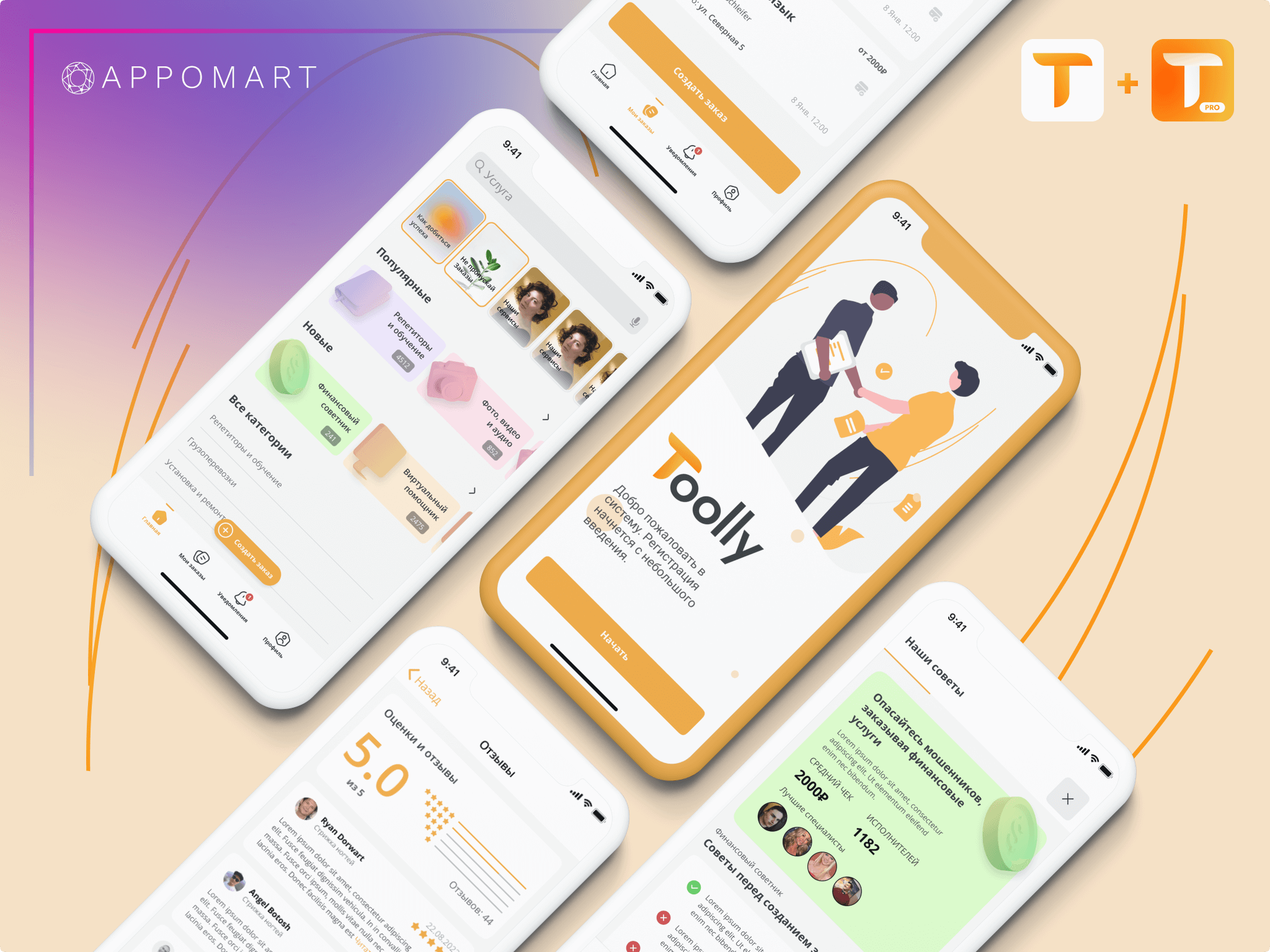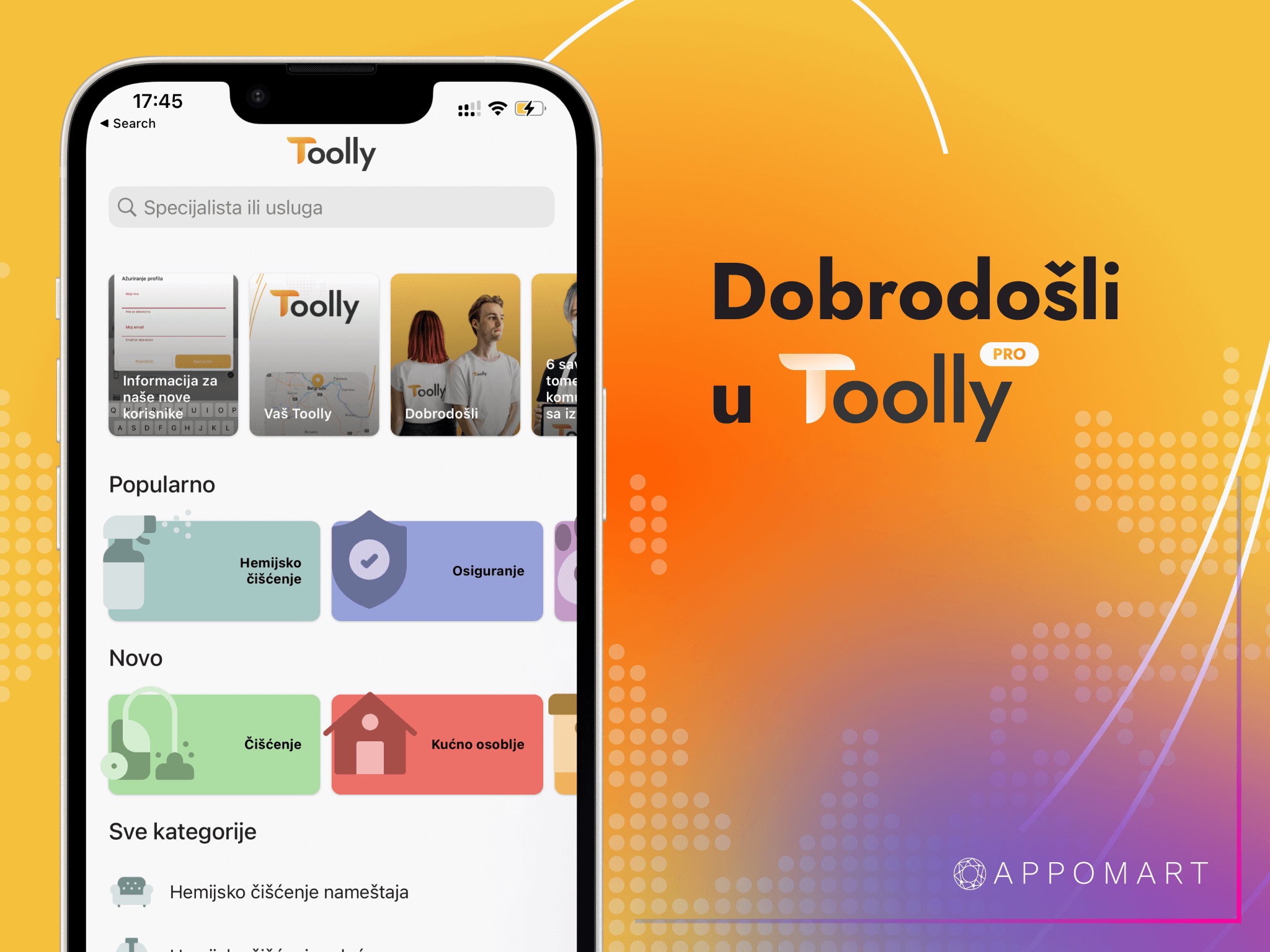 Our company, Appomart, proudly presents Toolly - an innovative application developed specifically for the Serbian market of IT services. Toolly is a B2C Outsourcing platform that simplifies the process of finding and interacting with reliable service providers. Whether you need household services or assistance with domestic staff, Toolly will help you quickly find the right specialist to complete your task.
One of the key features of Toolly is its responsible service provider search service. Companies and service providers who work with the platform are insured by leading organizations (insurance up to 100,000 dinars). The platform only features verified specialists from over 40 fields with at least two years of experience. You can choose from popular specialists and categories such as cleaning, appliance repair, finance, photography, tutoring, and many others.
Toolly is designed to be user-friendly from the moment you download it. The platform is simple and intuitive. You can place an order and wait for its completion, browse specialists in the catalog, or use convenient search and filtering to find the perfect service provider.
As part of the Toolly project, we have developed iOS and Android applications, a server-side component, a web application, and a landing page. We were involved in the concept, design, and content creation for this innovative platform.
We also plan to share a detailed case study of the Toolly project, including all the development details and achievements. Currently, we are actively focused on releasing a medical project that requires our full attention. Once we are available, we will gladly provide additional information about Toolly and its successful implementation in the IT services market.
Download the Toolly app now and experience its convenience and benefits:
Discover the Future of IT with Appomart
Ready to revolutionize your IT landscape? Partner with Appomart, the trusted solutions provider. Let our experts guide you to success with tailored strategies.
Don't hesitate—request a call now! Fill out the form and embark on your digital transformation journey. Secure your future with Appomart today.