React Native vs. Native: Evolution of Approaches at Appomart
The world of technology is rapidly changing, and so are the approaches to mobile app development. When Appomart embarked on its journey in 2016, native development was at its peak. We believed in its potential and created apps that enjoyed high demand among users. However, over time, new technologies emerged, and among them was React Native. Although skepticism surrounded it initially, one could not deny its growing influence on the market.
Share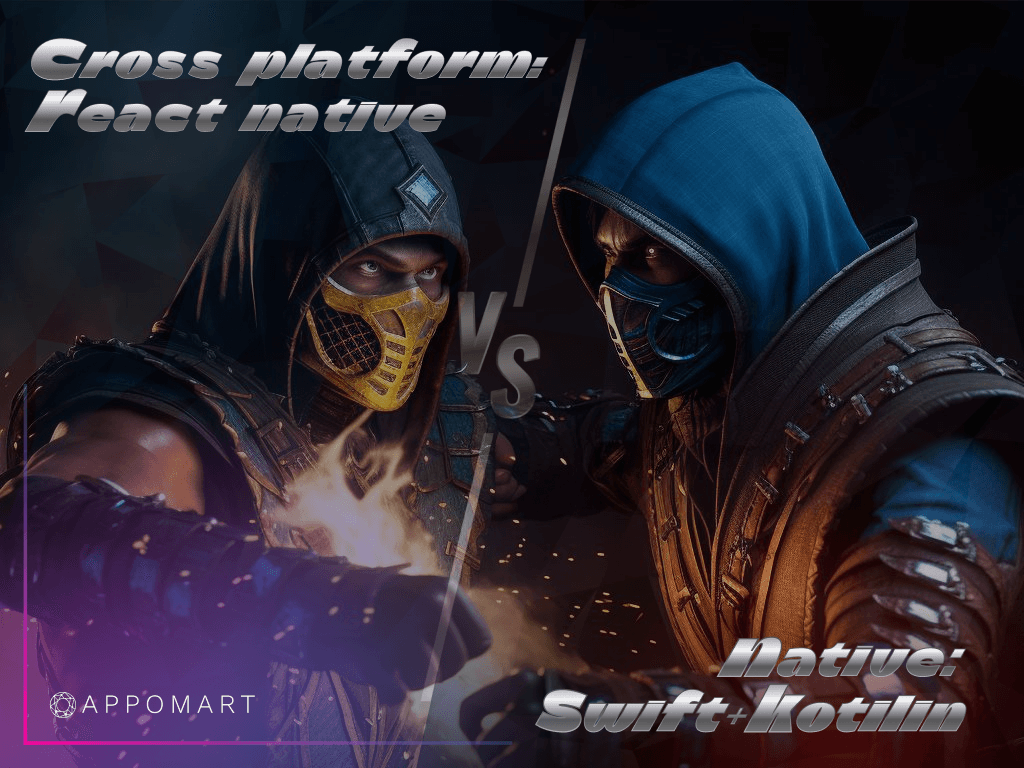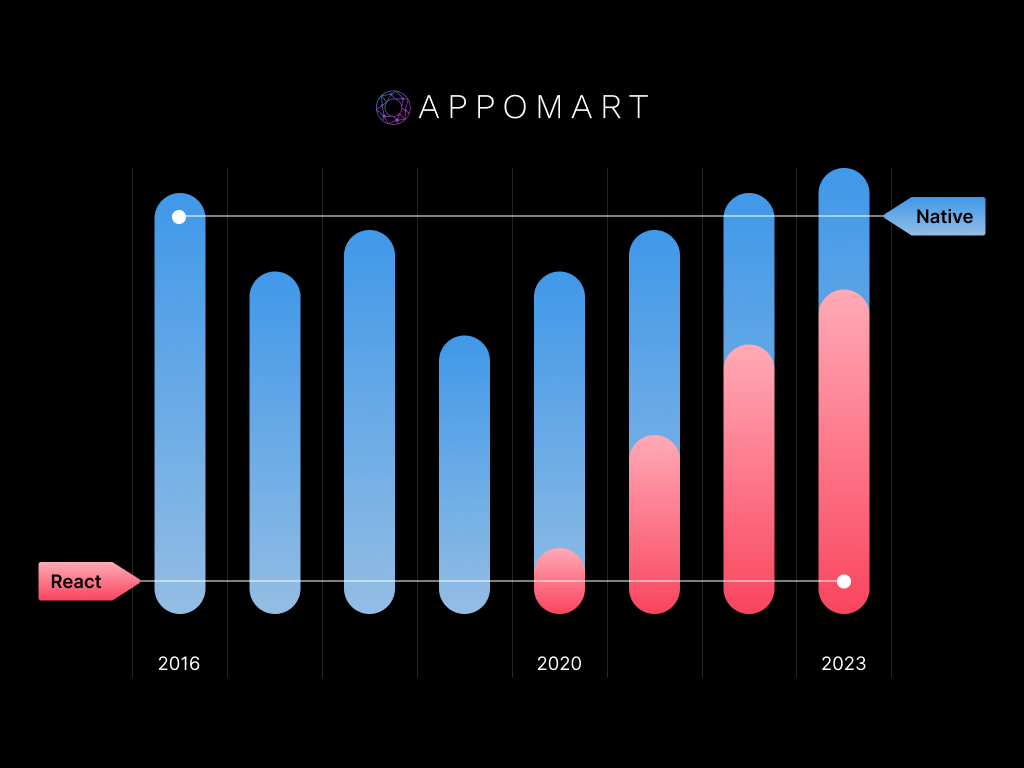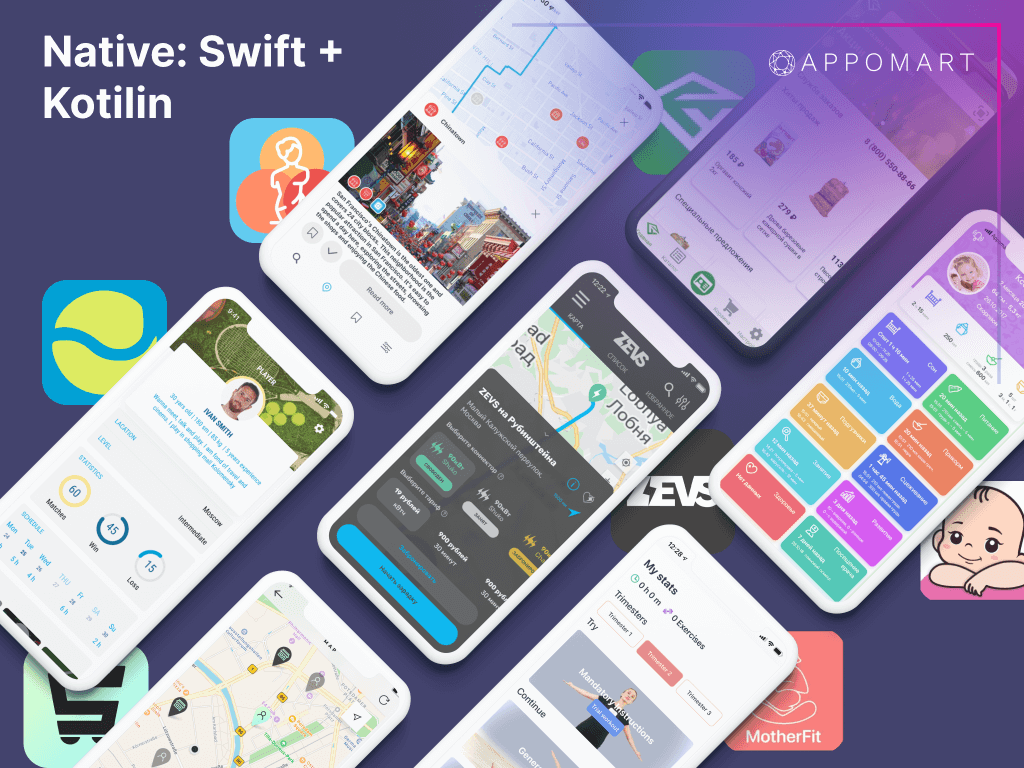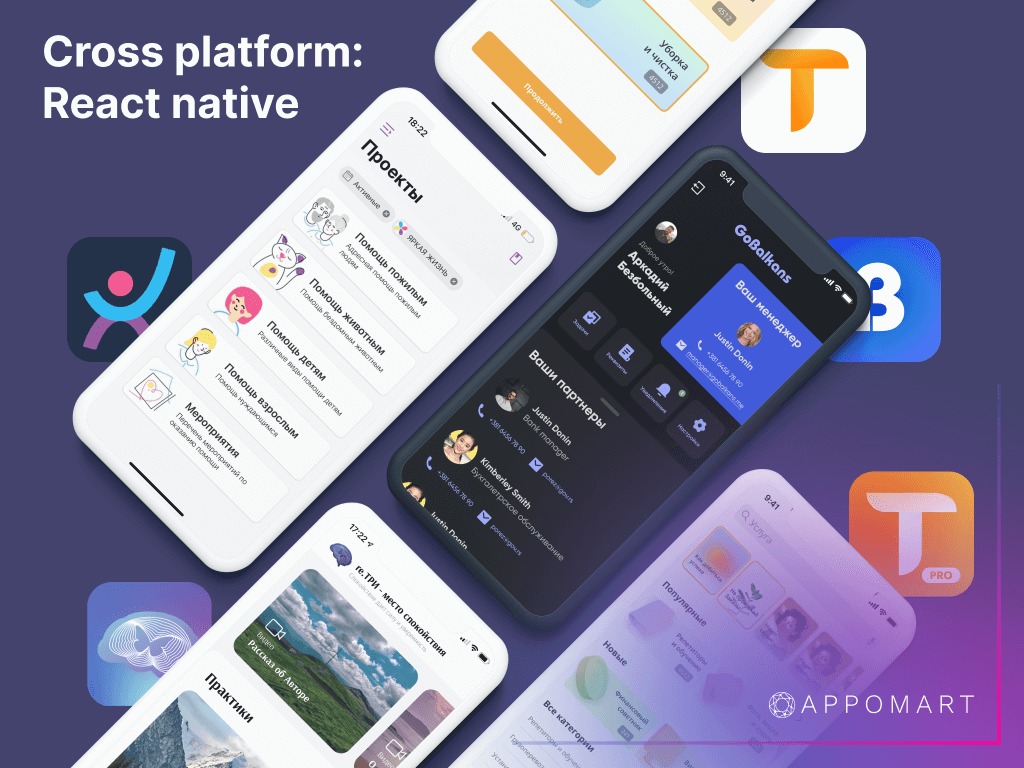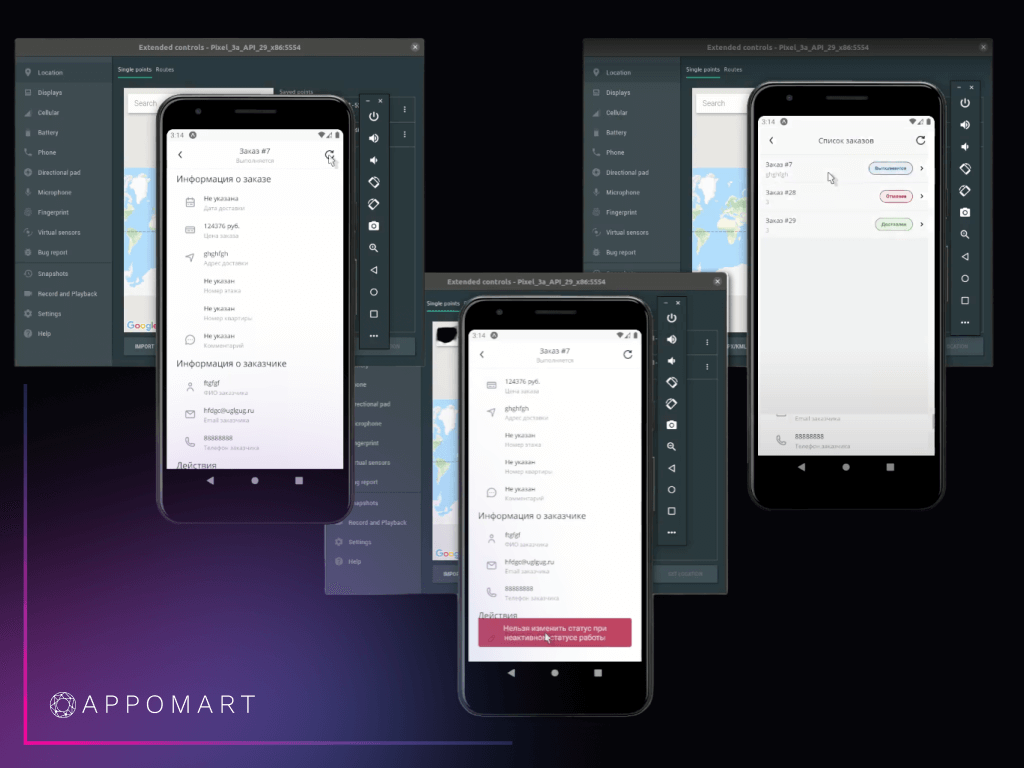 In this article, we came to a conclusion about our experience, how we moved from the complete dominance of native technologies in combination with React Native. Dive into this exciting development journey with us and find out why these changes have taken place and how it has affected the quality and functionality of our applications. If you want to understand the dynamics of application development and how the right technologies are chosen for you, this article is for you.
Moving from Native to React Native
As the years pass, all processes go through stages of growth, peak frequency and, sometimes, extinction. This does not mean that it becomes less valuable, just that its context changes.
Below you can see a chart showing the dynamics of Appomart app development from 2016 to 2023. You can clearly see how the share of React Native Power, and native production.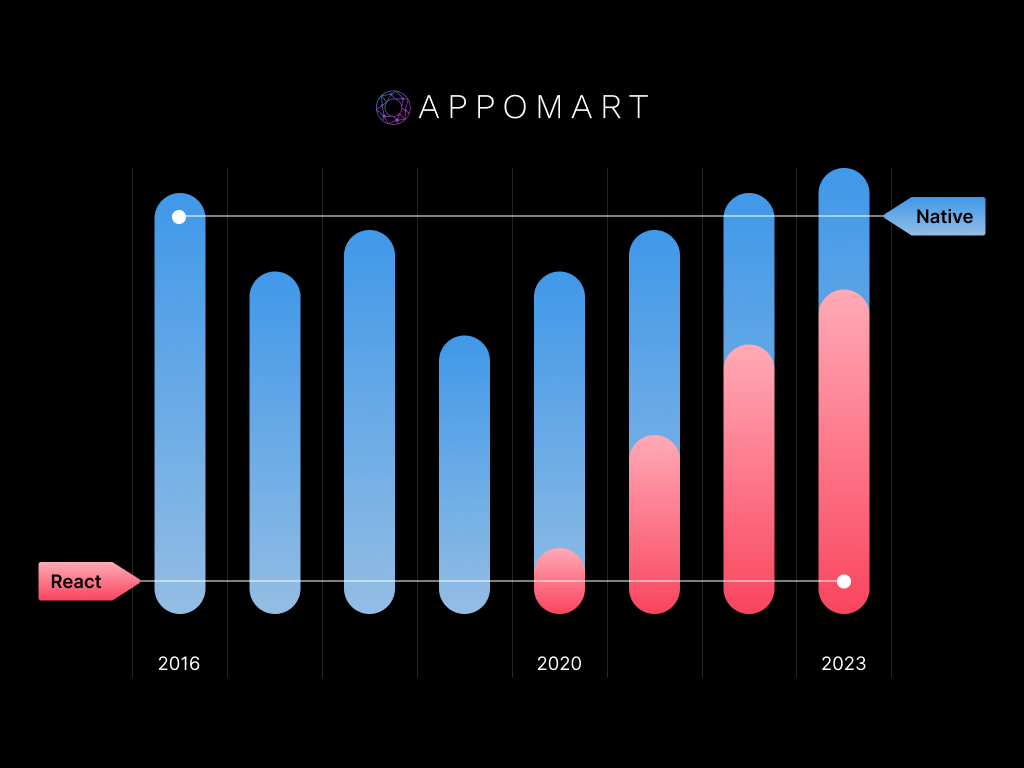 Looking at this chart, one can notice not just statistical data, but also the history of the company"s adaptation to the requirements of the time and the market. In the early years of our work, native applications were at the peak of their demand. But over time, new technologies began to attract more and more attention.
Why React Native? Many may ask: "Why did you even decide to take a closer look at this technology?" The answer is simple: React Native has grown in maturity and functionality. Developer communities have been actively working on improving the tools and libraries, which has made developing with React Native more and more attractive.
Crucial moment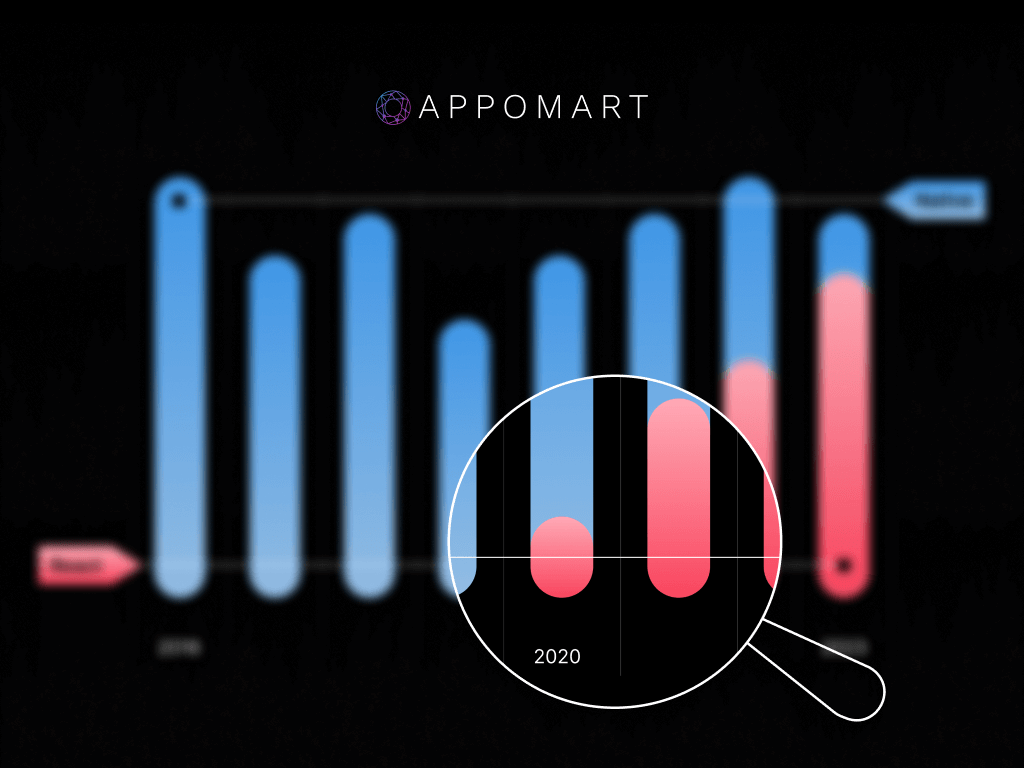 But the biggest boost for us was the Koico project in June 2020. This was our first commercial React Native app. The Appomart team took on this project with enthusiasm, sincerely believing in the potential of the new technology. Koico is a farm product delivery app designed for couriers.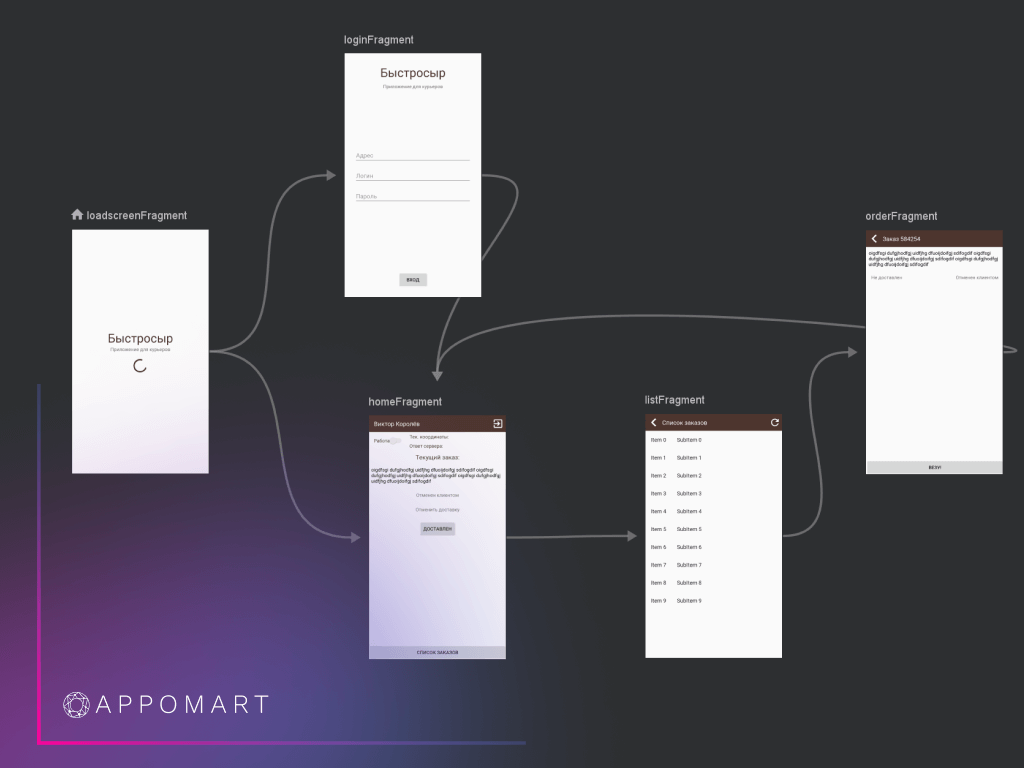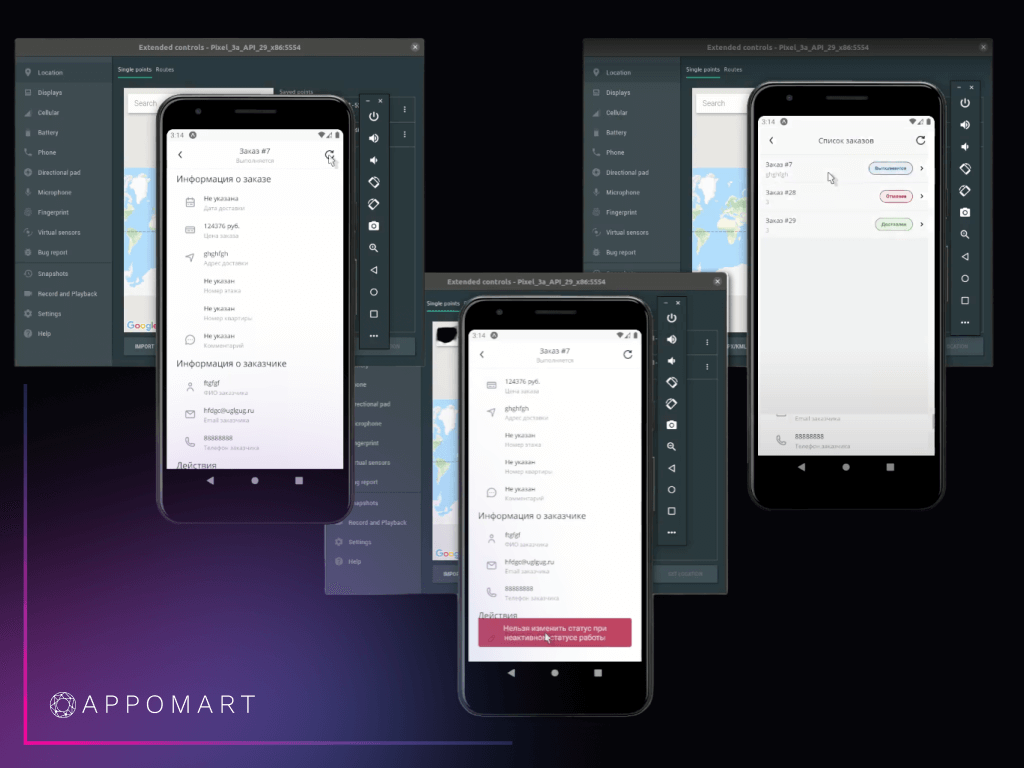 Compare projects
React Native Projects: Since the launch of Koico, our portfolio of React Native applications has grown significantly in the past two years. Not only because the market demanded innovation, but also because we saw great potential in this technology.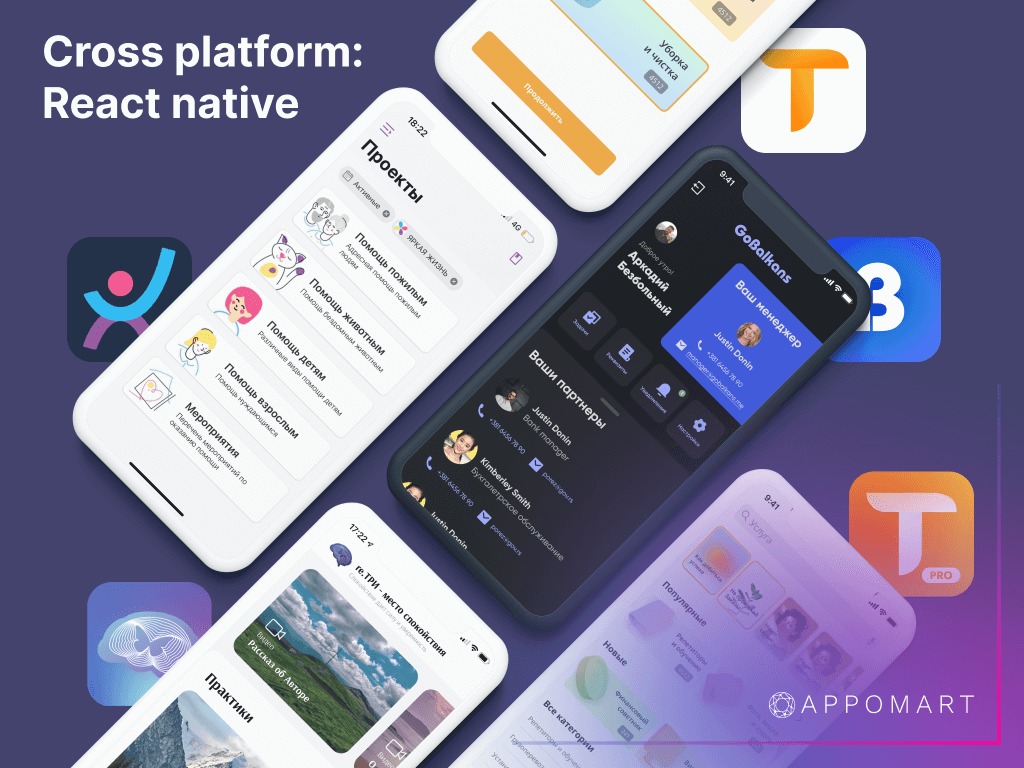 Native projects have not gone away, and our love for native development has not faded away. While requests for new native apps have become less frequent over time, we continue to actively support and update existing projects.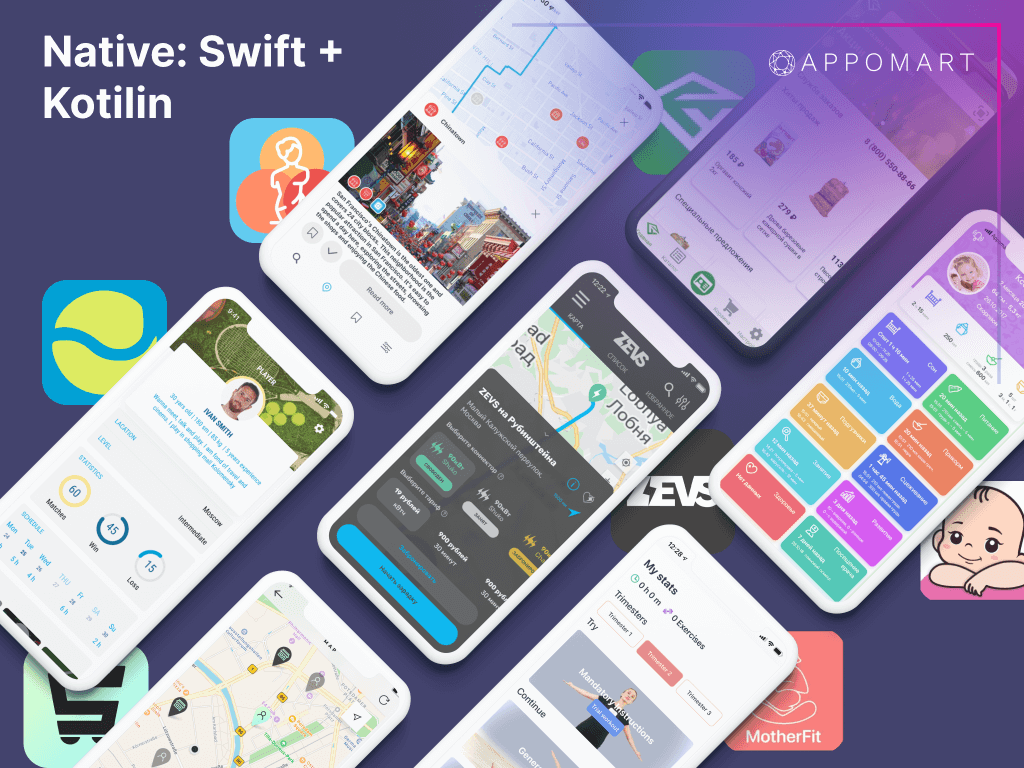 While trends and market needs change, our approach to quality and innovation remains the same. We take pride in every project, no matter what platform or technology it was created on.
React Native and Native - Eternal struggle or harmonious coexistence?
There is often a debate in the development industry about the superiority of one technology over another. Many may recall animated videos or memes where React Native and Native are depicted as two eternal rivals. But in reality the situation is much more interesting.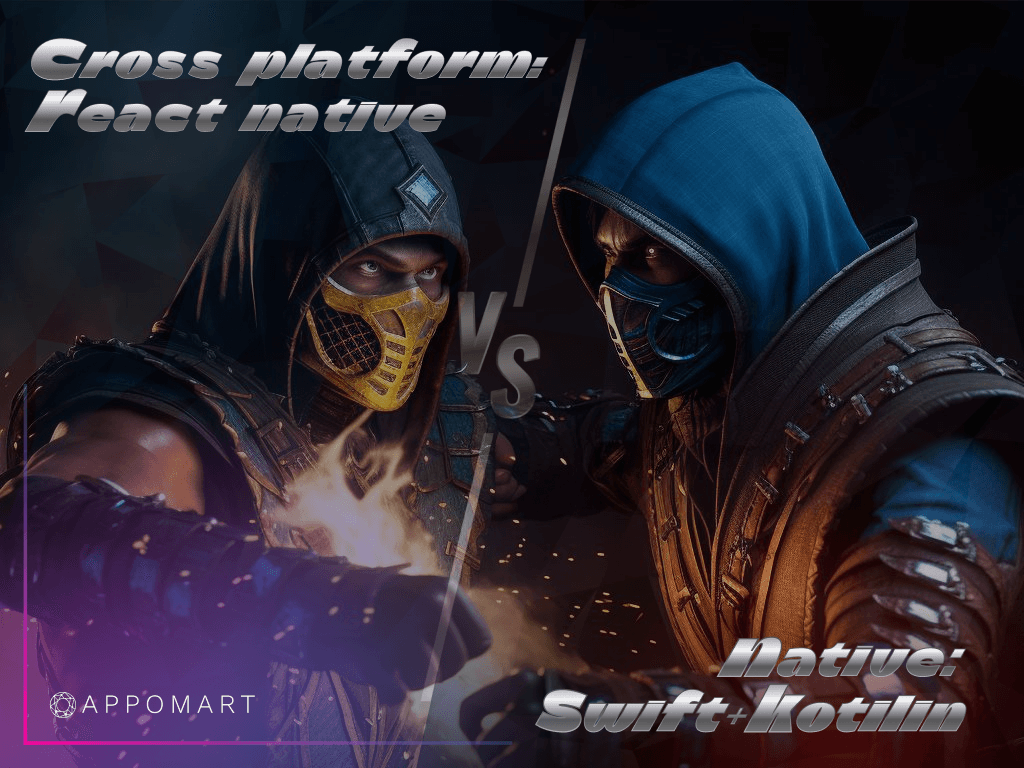 This point may seem funny, but it reflects the general trend of many development discussions. Eternal debate about which platform is better, who is faster, more efficient or more reliable.
Peace Bench: However, for us at Appomart, these two technologies are not enemies, but two tools in our arsenal.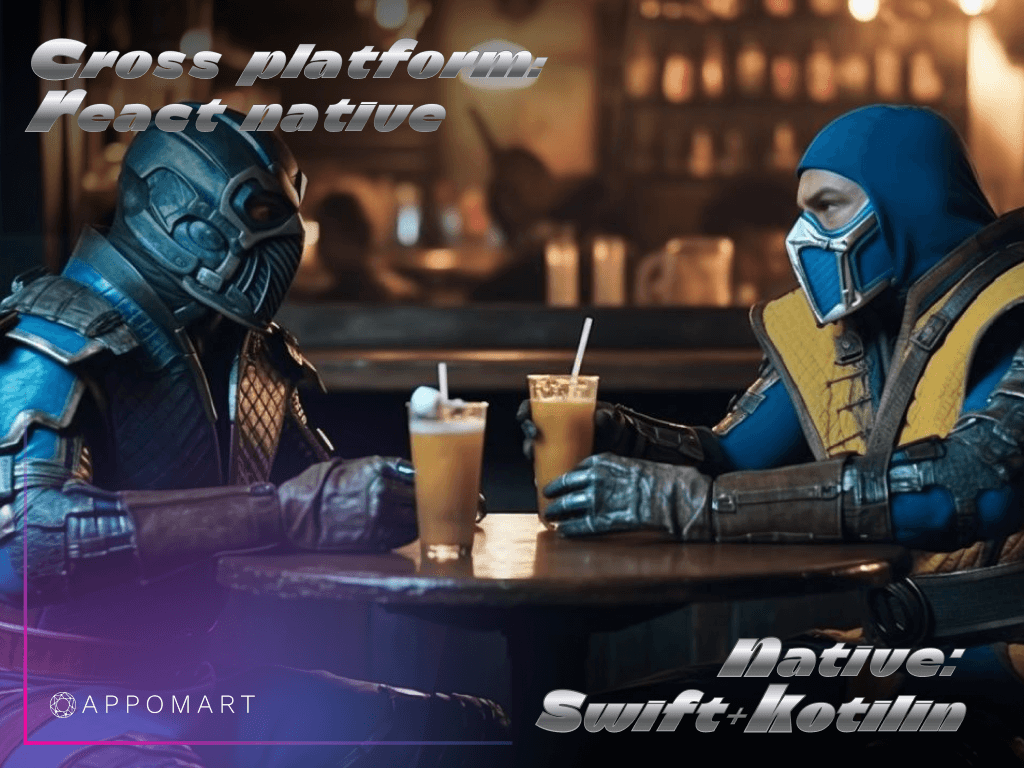 Yes, each technology has its advantages and disadvantages, and it is our job to determine what will be the best solution for a particular project. We do not put them in opposition to each other, but use mutual complementation to achieve the best results for our clients.
Your choice? Ultimately, the choice of technology depends on many factors, and the most important thing is the needs of your project. If you are in doubt about which approach to take, feel free to contact us at Appomart. We are ready to discuss your project, understand its goals and offer the best solution.
Discover the Future of IT with Appomart
Ready to revolutionize your IT landscape? Partner with Appomart, the trusted solutions provider. Let our experts guide you to success with tailored strategies.
Don't hesitate—request a call now! Fill out the form and embark on your digital transformation journey. Secure your future with Appomart today.