Appomart - opens an office in Singapore
Appomart, with a deep commitment to providing cutting-edge information technology solutions, is pleased to announce the launch of its new office in Singapore, joining the cohort of leading technology players in this unique city-state. This is an important step for our company, and today we would like to share with you why Singapore has become the focus of our attention, as well as what benefits it brings to our customers.
Share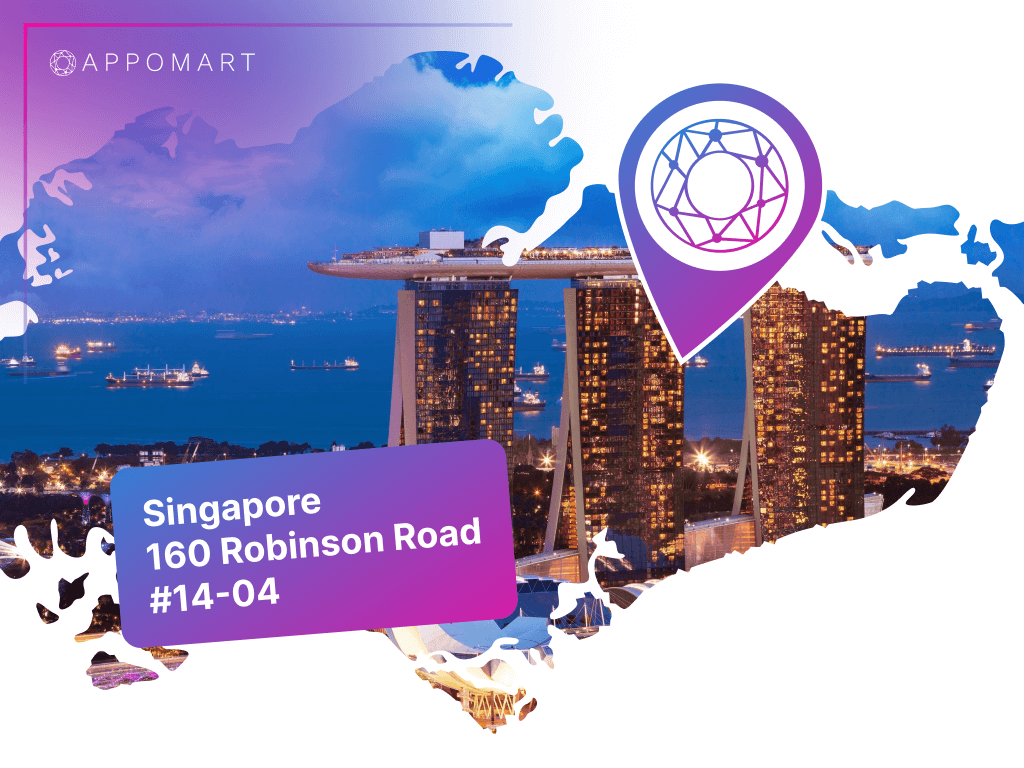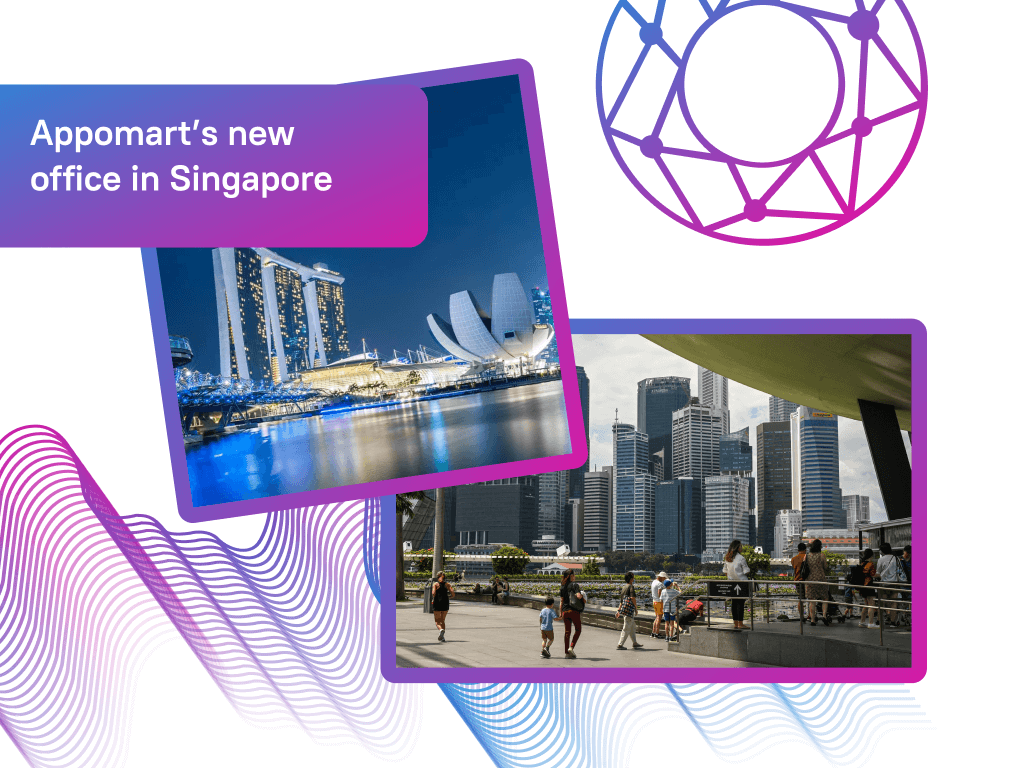 Why Singapore - the cradle for IT companies? Singapore - the path to success
Singapore"s history dates back thousands of years, and during this period the small port town has become one of the most influential and innovative financial centers in the world. Complex challenges and problems did not break the country, but, on the contrary, became an impetus for development. This became possible thanks to a competent economic policy and skillful management of the country. The key figure behind the sweeping reforms was the first Prime Minister, Lee Kuan Yew. His strategy of stimulating innovation and creating a business-friendly environment led Singapore to economic prosperity and strengthened its position on the world stage.
The modern history of Singapore is inextricably linked with the development of the economy. From the early 1960s until the 1970s, the country experienced an economic boom, during which the GDP increased significantly. An open and stable political climate has created favorable conditions for investment and attraction of foreign companies. Through intensive industrialization and a focus on high-end technology, Singapore has become a leader in many areas, including information technology.
Also, the diversity of Singapore"s population has played an important role in the country"s success. The multi-ethnic community provided a wealth of talent and many innovative ideas. Singapore skillfully used ethnic diversity and promoted "Strong individualism with an emphasis on excellence", which contributed to its progress.
Today, Singapore is considered a global financial and technology giant due to its commitment to innovation, strategic thinking and diversity. Its success serves as an example for other countries and companies, demonstrating how bold vision and perseverance can lead to impressive achievements and strengthen their position on the global stage. Today, Singapore continues to capture the attention and interest of businesses by offering its customers the reliability, innovation and benefits of working with a world leader in finance and technology.
Contemporary Singapore: World Center for Finance and Technology
Today, Singapore is a cosmopolitan city-state that brings together many cultures and nationalities. It has become a global center of finance and technology through its active support of innovation and the development of advanced technologies. Singapore attracts the attention of global companies, start-ups and investors with its openness to business and investment.
One of the key factors that make Singapore attractive to technology companies is its favorable tax policy. The low corporate tax rate as well as tax incentives to protect intellectual property attract entrepreneurs and investors from all over the world.
Singapore is also known for its advanced fintech solutions and payment versatility. This makes it an ideal location for businesses operating internationally, as companies can accept payments in multiple currencies from anywhere in the world.
Top 8 Benefits of Singapore
Tax Benefits: Thanks to Singapore"s favorable tax regime, we are able to offer our clients more attractive prices for IT services. Low taxes allow us to reduce the cost of our services and be more competitive in the market.
Ease of entering into contracts: Our registration in Singapore provides us with the convenience of entering into contracts and transactions with clients and partners from different countries. This makes the collaboration process fast and efficient.
Prestige and trust: Being registered in Singapore gives our company the status of a prestigious and reliable partner. This increases customer confidence in us and strengthens our reputation in the global market.
Convenient geographic location: Our stay in Singapore allows us to easily communicate and collaborate with clients and partners from different regions of the world. This contributes to convenient and efficient work.
High level of security: By registering in Singapore, We inherit the advantages of the high level of security of the country. We guarantee reliable protection of our customers" data and ensure the security of business processes.
Professional Workforce: We have access to highly skilled IT professionals, enabling us to deliver quality project execution and outstanding service.
Government support: The Singapore government actively supports the development of the IT sector and provides access to various programs and funding. This contributes to our growth and development as a company.
Innovative Environment: We are inspired by Singapore"s innovative atmosphere, which allows us to offer cutting edge technology and innovative solutions to our customers.
Conclusion
By opening an office in Singapore, Appomart offers its customers access to this innovative and secure environment. Our clients can expect a high level of protection and the benefits of working with British law in one of the most stable jurisdictions in the world.
Appomart is ready to provide its customers with favorable conditions when working with our company in Singapore. Our experience and knowledge of the legal aspects of the local market allows us to successfully solve complex problems in the field of information technology and provide high-quality IT services to our clients.
We look forward to being your trusted partner in achieving your technological goals and helping your project succeed in this rapidly changing digital world.
Discover the Future of IT with Appomart
Ready to revolutionize your IT landscape? Partner with Appomart, the trusted solutions provider. Let our experts guide you to success with tailored strategies.
Don't hesitate—request a call now! Fill out the form and embark on your digital transformation journey. Secure your future with Appomart today.