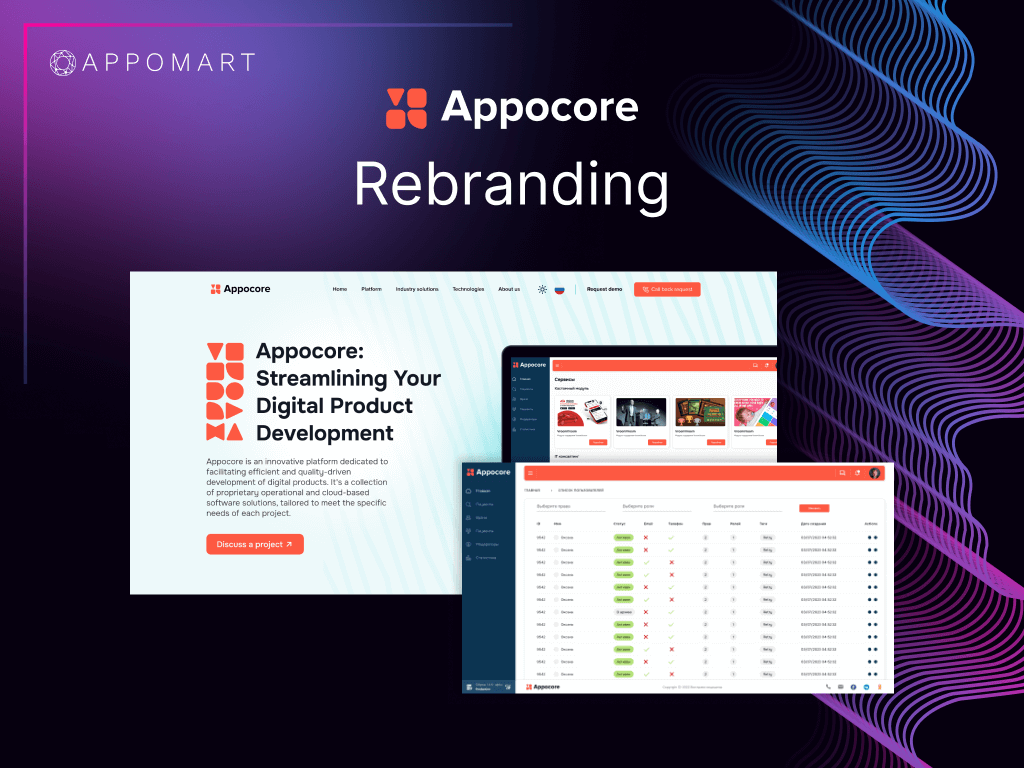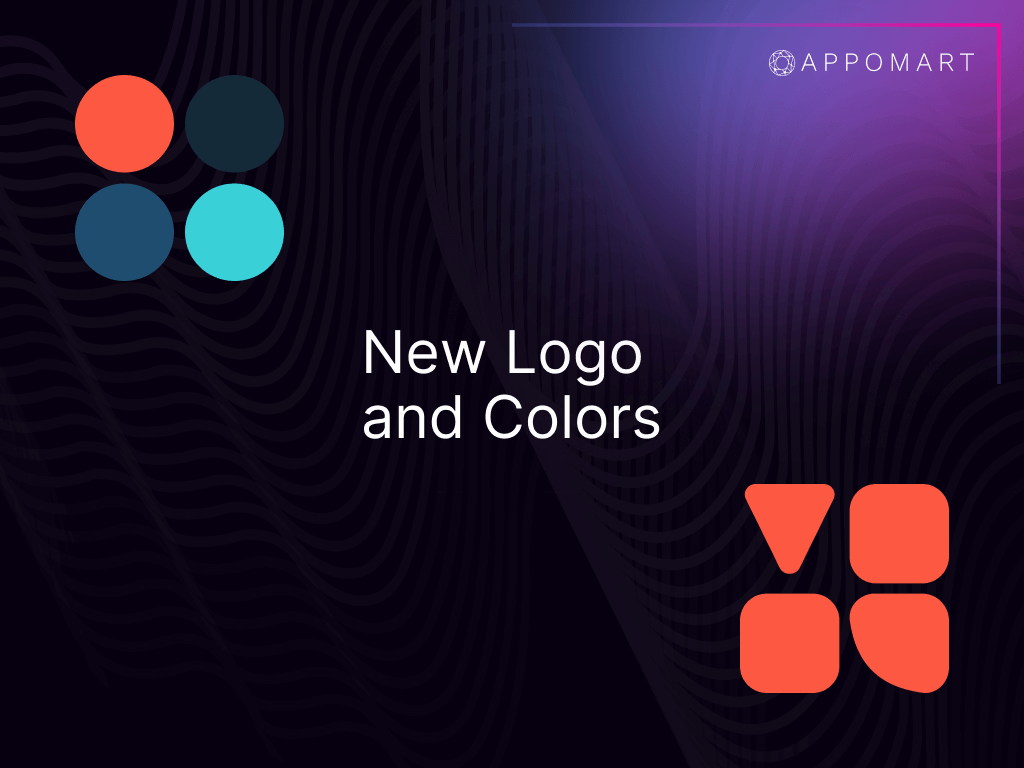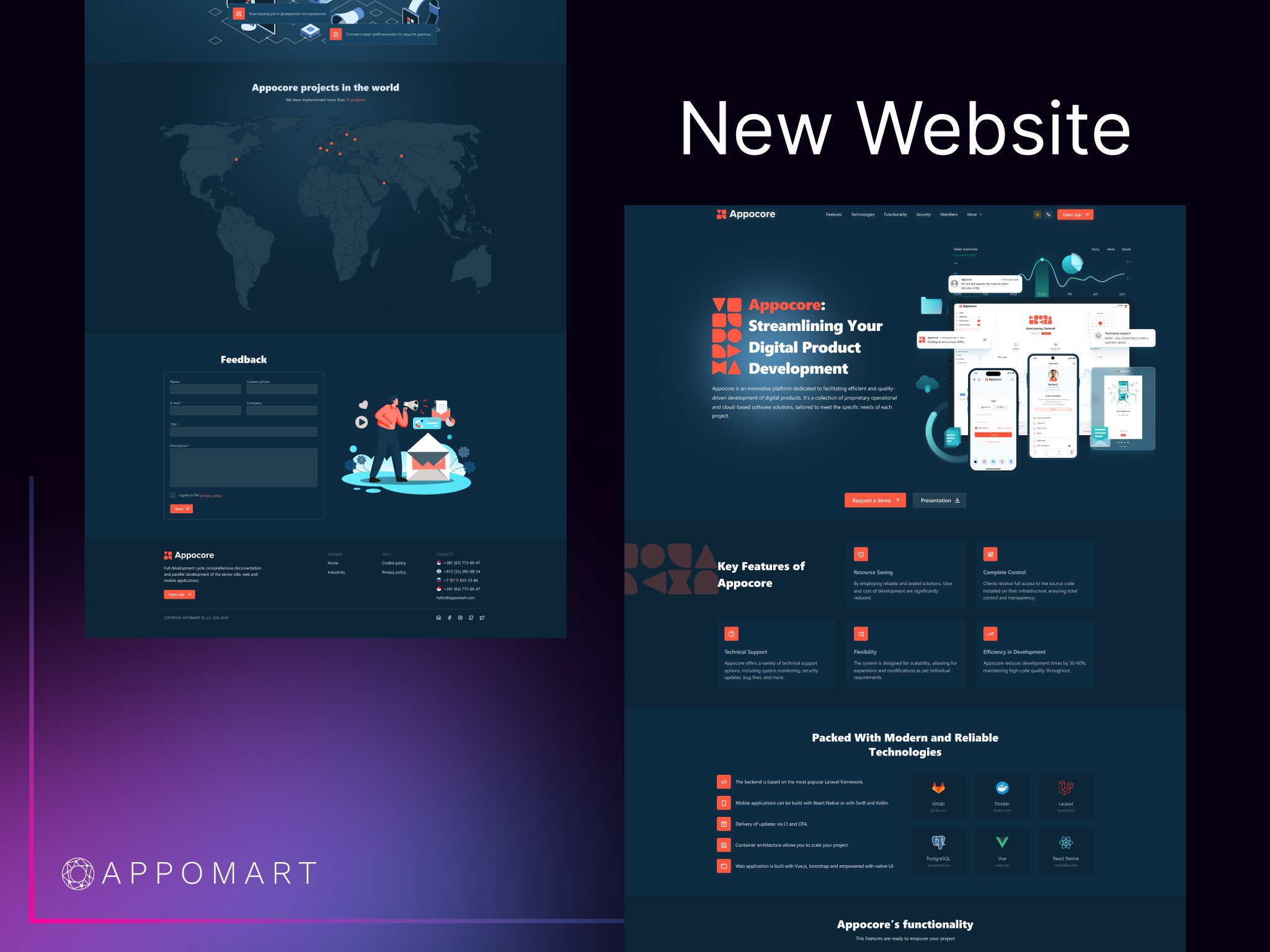 New Logo
The first thing you will undoubtedly notice is our new logo. This updated image reflects our modular architecture and how we simplify complex tasks through Appocore. We believe that this new visual expression of our brand will become a symbol of our continuous pursuit of innovation and improvement.
As part of our rebranding efforts and commitment to innovation, we are thrilled to share that our new Appocore logo has received recognition from DesignRush, a distinguished B2B marketplace connecting brands with agencies. This accolade for our Appocore logo adds another layer of validation for our ongoing efforts to maintain a fresh and modern design aesthetic. It also aligns well with our rebranding strategy, encapsulating our modular architecture and simplification of complex tasks. You can learn more about DesignRush's acknowledgement of top-tier designs on their Best Designs Trends page.
Updated Admin Panel Color Palette
We have updated the color scheme of our admin panel, incorporating accents from our new brand. This refresh gives it a fresh and modern look that underscores our desire to be in harmony with the latest design trends.
Customer-Centric Approach
Throughout the rebranding process, we remained committed to our core priority: you, our valued customers. We aimed to create an updated image that reflects how much we value our customers and how dedicated we are to meeting your needs.
Overview of New Possibilities
We eagerly await the opportunity to showcase all the improvements we have made. If you are not yet familiar with the functionality of our platform, we invite you to view a presentation and some photos that will help you better understand what we can offer.
We hope that these changes will strengthen your faith in Appocore as a reliable partner that helps solve complex tasks easily and effectively.
Thank you for your trust and support, and we look forward to the opportunity to continue our partnership within the framework of the updated Appocore brand.
Discover the Future of IT with Appomart
Ready to revolutionize your IT landscape? Partner with Appomart, the trusted solutions provider. Let our experts guide you to success with tailored strategies.
Don't hesitate—request a call now! Fill out the form and embark on your digital transformation journey. Secure your future with Appomart today.