Appocore overcomes challenges and introduces new functionality: welcome our own mailing system
Learn how we tackled the challenge of discontinuing the use of an external mail provider for our Appocore platform and developed our own independent mailing system for secure and effective communication with clients.
Share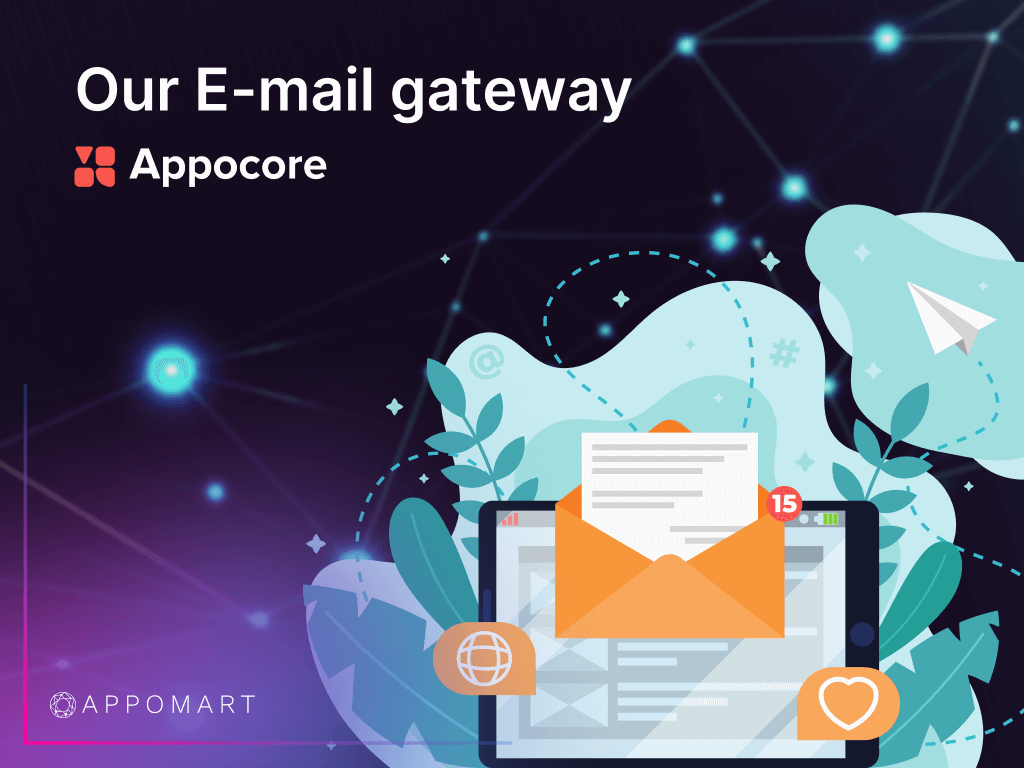 At Appocore, we set ambitious goals for ourselves, including the aim to minimize the use of borrowed services where they can be replaced by our own. Recently, we faced an unexpected need to discontinue the services of an external mail gateway provider, Mailgun, which gave us only one week to make the switch.
This challenge prompted us to quickly seek an alternative solution. After deciding to create our own mail gateway, we diligently worked on its deployment and today, we proudly present to you our new feature - our own mailing system. This solution is completely independent of foreign providers, ensuring secure and reliable email delivery to our clients.
The assessment of our mail server's quality received a perfect 10 out of 10. We launched the system with around 30 types of transactional emails, all designed in the updated Appocore layout. However, this is just the beginning. In the near future, we plan to expand its functionality and add the capability to send branded marketing communications through the platform's interface, making it as simple as sending essential notifications like password confirmations or emails.
We take pride in having swiftly and successfully overcome this challenge, and we continue to work on Appocore's development for the convenience of our clients.
Discover the Future of IT with Appomart
Ready to revolutionize your IT landscape? Partner with Appomart, the trusted solutions provider. Let our experts guide you to success with tailored strategies.
Don't hesitate—request a call now! Fill out the form and embark on your digital transformation journey. Secure your future with Appomart today.