Master Class at the Seminar 'Application of Modern Technologies in Charity'
On October 18, 2018, at the seminar 'Application of Modern Technologies in Charity,' the founder of the IT company Appomart, Vladimir Cherny, conducted a two-hour master class, where he shared effective ways to apply and implement IT technologies in charitable activities. The seminar is organized by the charitable foundation 'BRIGHT LIFE.'
Share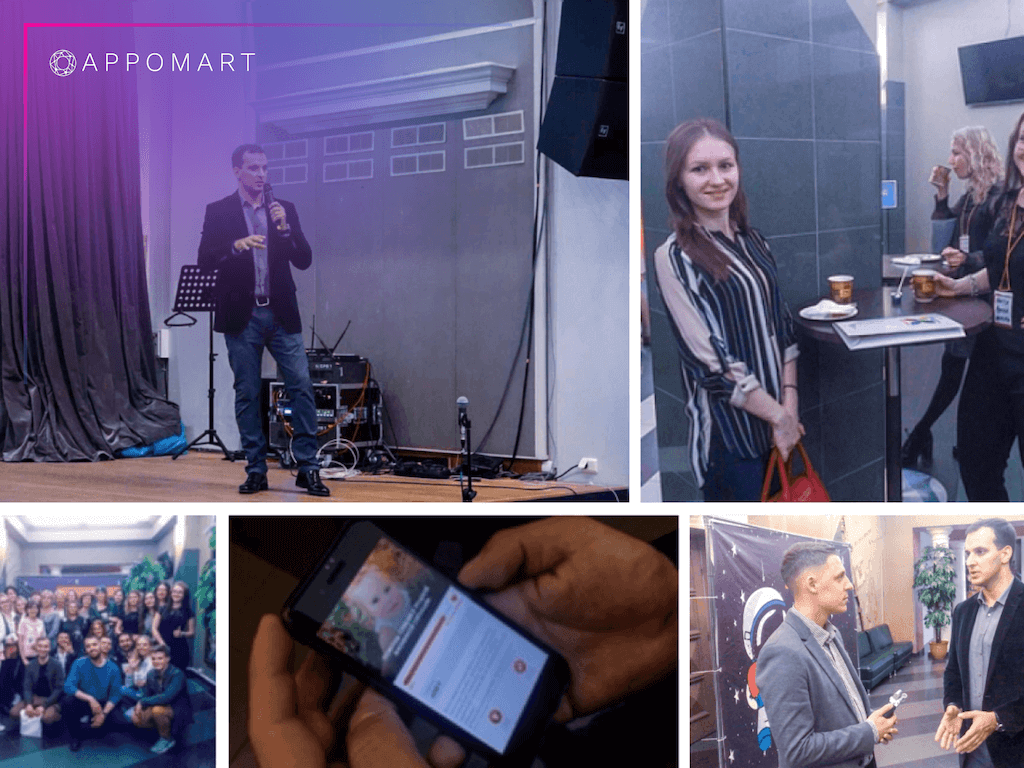 On October 18, 2018, at the seminar 'Application of Modern Technologies in Charity,' the founder of the IT company Appomart, Vladimir Cherny, conducted a two-hour master class, where he shared effective ways to apply and implement IT technologies in charitable activities. The seminar is organized by the charitable foundation 'BRIGHT LIFE.'
There are different ways to do good: targeted actions (buying food for an animal shelter, donating money for treatment, etc.) or through inheritance, which we use in programming.
In programming, there is a term called 'inheritance,' which means that an object can 'inherit' properties from another object. A good programmer knows that the better organized such abstractions and inheritances are, the more efficient their code will be, and most importantly, it won't involve simple copying of chunks of code. Why copy when you can inherit?
Similarly, our company helps non-profit organizations implement accessible IT tools in their activities through this very concept of inheritance. During the master class, Vladimir Cherny shared theoretical and practical knowledge with the leaders of non-profit organizations, based on which they can independently create websites that align with modern design and usability trends, learn to work with contractors, including volunteers.
In the theoretical part, we discussed how to identify the target audience of your website, how to package your brand's idea correctly, the psychology of color, how to determine positioning, and create a logo independently.
In the second part of the training, through discussions, participants received practical recommendations for their non-profit brand websites and explored the possibilities of implementing accessible IT technologies.
Our position is to help non-profit organizations develop and establish more effective communication with their target audience by using IT tools in their activities.
'If I am an expert in my field and I can share my knowledge with 1,000 charitable foundations, improving their activities and increasing their efficiency through the implementation of the knowledge I provide, then I am helping. Maybe not directly to 10,000 people, but indirectly, not completely, but partially. It brings me joy, and I plan to continue conducting educational seminars and trainings in various fields where I can be helpful to participants in the non-profit sector. In other words, learn from others, learn from their experiences, learn, and develop. I express my gratitude to everyone who attended, watched the online broadcast, and provided feedback.' - Vladimir Cherny
Discover the Future of IT with Appomart
Ready to revolutionize your IT landscape? Partner with Appomart, the trusted solutions provider. Let our experts guide you to success with tailored strategies.
Don't hesitate—request a call now! Fill out the form and embark on your digital transformation journey. Secure your future with Appomart today.