Presentation at Live Talks Conference
Vladimir Cherny, the CEO of Appomart, spoke at the Life Talks Conference. It is a TEDx-style conference in the charity sector. At the conference, Vladimir Cherny talked about the 'Wanna Help' mobile application, which Appomart has been developing, updating, and supporting for the past two years.
Share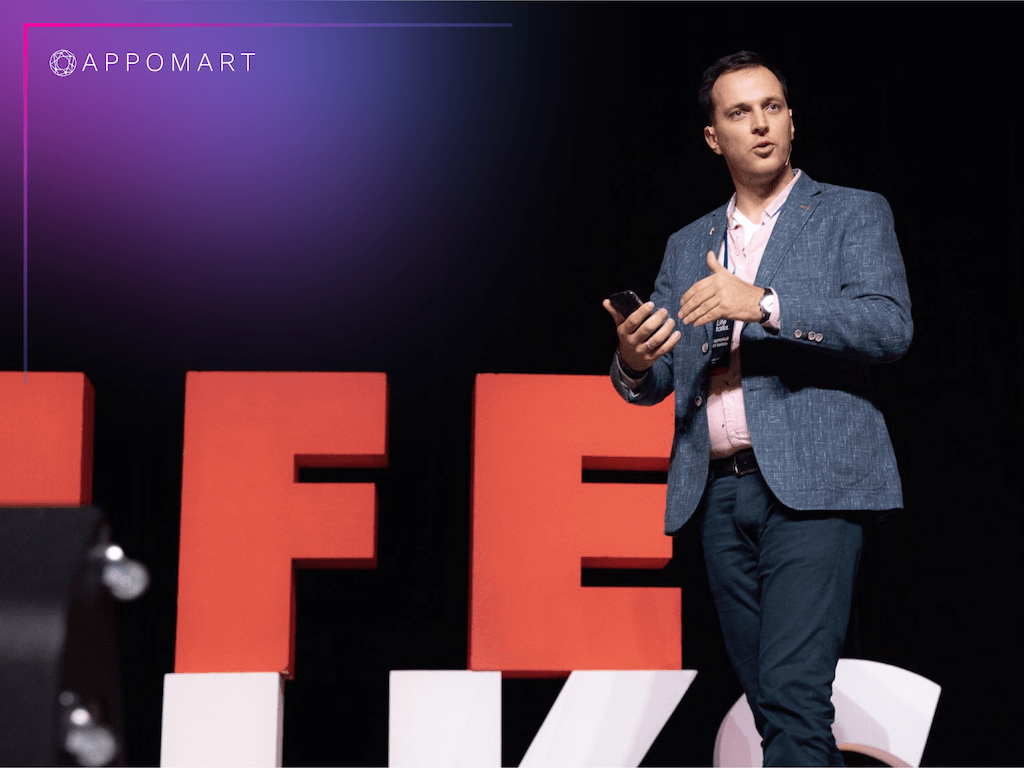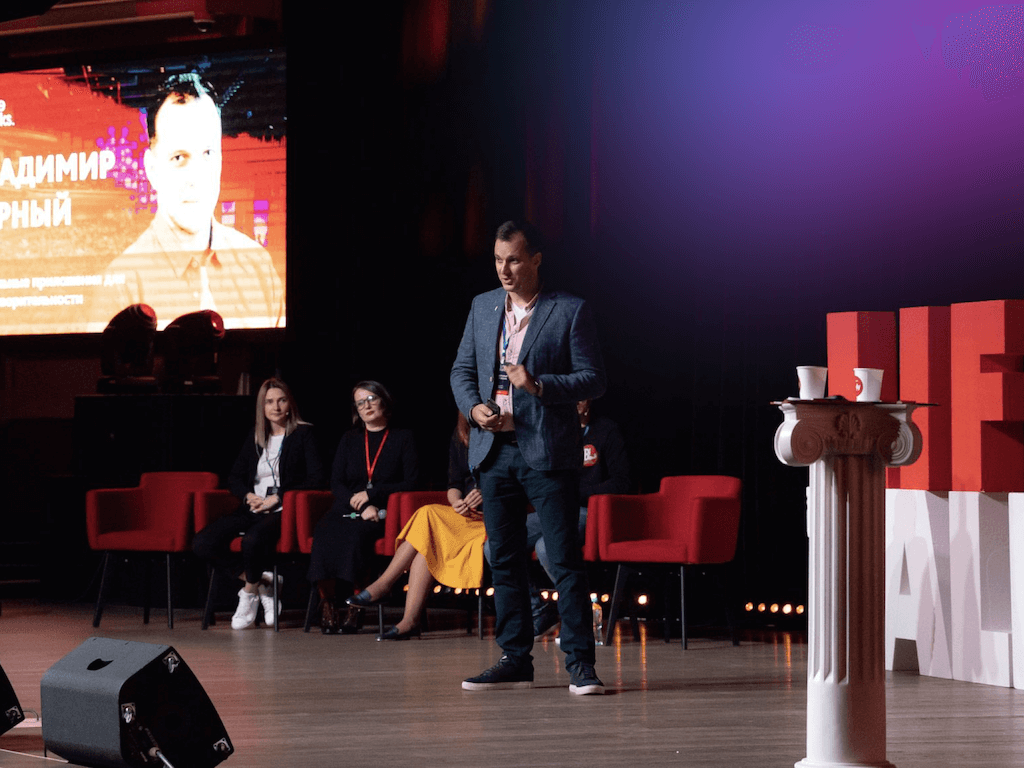 The CEO of Appomart, Vladimir Cherny, spoke as a speaker at the Life Talks conference (https://www.mylifetalks.ru/). It is a TEDx-style conference in the field of charity. At the conference, Vladimir Cherny talked about the mobile app 'Hochu Pomoch' (I Want to Help), which Appomart has been developing, updating, and supporting for the past two years.
Topics related to the future of digital charity were discussed. Vladimir shared examples of automation and mobilization in other industries and talked about examples of mobile apps in the charity sector.
We all live in a digital world. We have only 24 hours in a day. We no longer go to bank branches; we order car insurance online, and many people meet their friends through stories, and all these processes are only accelerating. We try to automate everything, including ordering groceries and cleaning services.
Think about it, would you bother going to the bank for a payment of 50-100 rubles?
Any field that wants to survive must adapt to modern trends, to the general mobilization of business, whether it wants to or not. And importantly, without this automation, micro-donations—receiving very small payments—would be impossible. It would simply be inconceivable without automation.
In order to get users' attention, charity as a field needs to compete for it. It needs to be competitive and accessible. (attention = survival)
What Prompted This
One of my friends works in the charity and nonprofit sector, and I helped him with his IT projects, providing consultation and giving masterclasses to charitable organizations. I have always been interested in charity, but I still felt that there was a barrier between me and how to contribute. I didn't know how to approach it. That changed two years ago when my colleagues from the Bright Life Foundation introduced me to their project 'Hochu Pomoch' (I Want to Help). Since then, Appomart has taken under its wing this project, which is still in its early stages. Since then, I have truly found the missing link between us and charity.
In the world, there are successful examples of implemented apps in the charity sector, which have their own peculiarities to attract people's attention to donations:
Natalia Vodianova's Elbi - users receive the opportunity to participate in auctions of branded items for their donations.
Share the meal - feeding Ethiopians through subscriptions
Rusfond
Meetforcharit
These apps reduce the nodes in the payment chain. You press a button -> the funds go to the recipient. No meetings, communication, receipts, or unnecessary manipulations. Fewer nodes mean more money reaches the recipient.
The apps bring charity closer to the user. This is achieved by integrating into the user's daily life. Charity becomes an attribute of our lives. It becomes an attribute of our relations.
Mobile Charity Features
The mobile app 'Hochu Pomoch' (I Want to Help) is designed to make charity accessible and convenient for every person. It has the following features:
Easy registration with a phone number or through social networks
Integration with various payment systems
Ability to set up automatic monthly donations
Tracking the use of funds through transparent reporting
Integration with popular messengers and social networks
Push notifications with updates on completed projects and new initiatives
All these features are designed to make the process of donating as simple and convenient as possible. Users can easily choose a cause or project they want to support, make a donation with just a few clicks, and track the impact of their contributions.
Imagine: you see an advertisement or an article about a project, and you can immediately make a donation with a few clicks, or subscribe to a monthly donation. You don't need to open the website, fill out forms, or go through complex registration processes. It's simple, convenient, and accessible.
Integration Trends
The future of charity lies in integration. It lies in integrating into people's lives, into their daily routines and habits. The future is in integration with social networks, messengers, and payment systems.
The biggest obstacle to donating is the inconvenience and complexity of the process. We need to remove this obstacle. Integrating charity into everyday life will make it as simple and natural as ordering a taxi or buying something online.
Integration can take different forms:
Integration with banking clients: The ability to make donations directly from your banking app without the need to download a separate charity app.
Integration with messengers: The ability to make donations through popular messaging apps like WhatsApp or Telegram.
Integration with social networks: The ability to share and donate to charitable causes directly within social networking platforms like Facebook or Instagram.
These integrations will make donating a seamless part of our daily lives. Imagine seeing a post about a cause you care about on social media and being able to donate to it instantly with a single click.
The Paradox of Demand
Charity is unique in the sense that it doesn't operate based on explicit demand. The demand for charity is hidden within us, in our innate desire to help others and make a positive impact.
The challenge is not to create demand but to provide the tools that enable and facilitate this inherent desire to give. The tools are already in our hands, in our smartphones.
Embrace the culture of giving in your life. Embrace charity as an attribute of your relations. Together, we can make a difference.
Discover the Future of IT with Appomart
Ready to revolutionize your IT landscape? Partner with Appomart, the trusted solutions provider. Let our experts guide you to success with tailored strategies.
Don't hesitate—request a call now! Fill out the form and embark on your digital transformation journey. Secure your future with Appomart today.