Sber500 Accelerator Accepts Appomart Project
On January 25th, Diana Douglas, the founder of the Mother Fit startup, shared her experience of being selected for the international Sber500 accelerator. With the joint efforts of the Appomart team, the project was launched within six months in 2019.
Share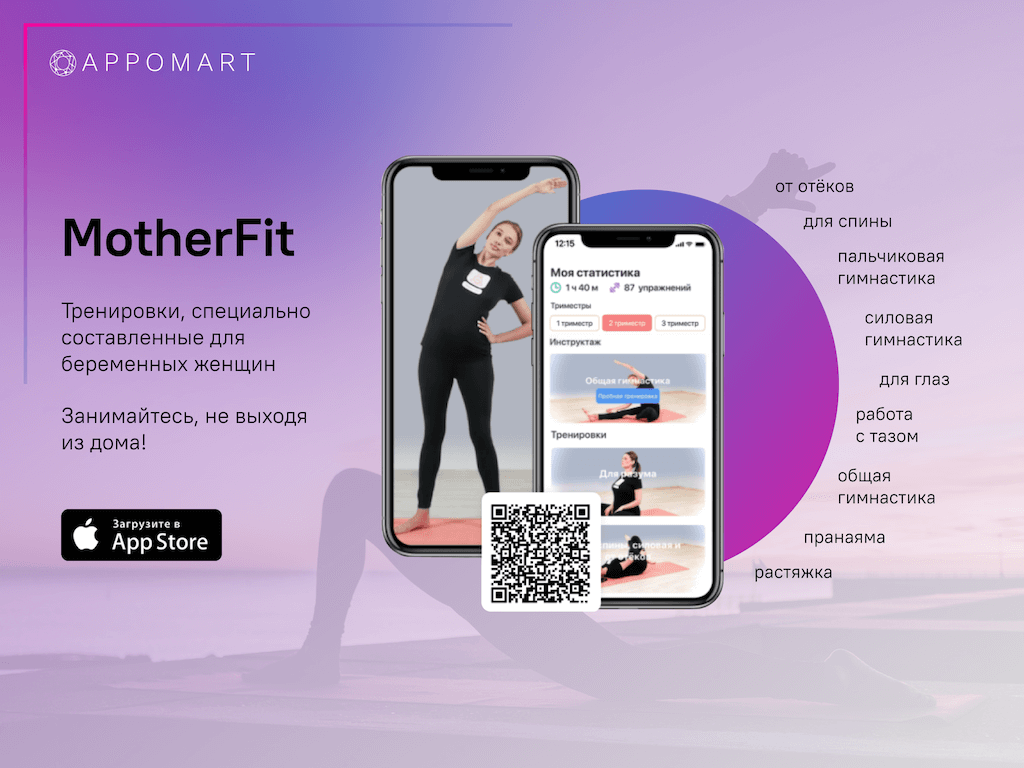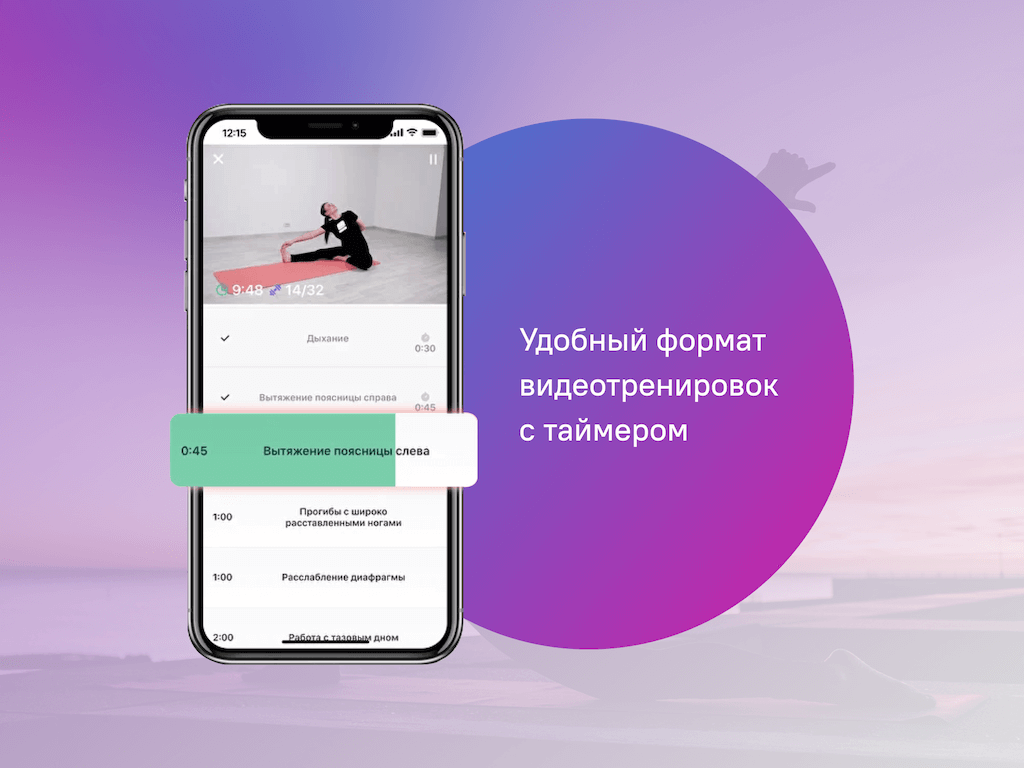 Mother Fit is an app with workouts designed for pregnant women. It includes eight categories ranging from eye exercises to pelvic floor exercises and edema relief. Short sessions tailored to each trimester of pregnancy allow for practicing yoga, fitness, and meditation from the comfort of home.
During pregnancy, a woman's body becomes particularly vulnerable to lifestyle changes. Therefore, it is important to provide it with exercise through workouts. Choosing courses on your own can be risky. Mother Fit provides materials that are useful for maintaining the physical and emotional health of the mother and baby.
The useful features of the app include:
Ability to choose courses suitable for the pregnancy term.
Video lessons with workouts that explain the benefits of specific exercises.
Option to choose workout intensity.
The app was released on June 24th, 2020, and immediately gained audience attention.
After the project launch, there was a need for improvement, further development, and additional funding. Diana started looking for an accelerator, and Sber500 became the choice.
Sber500 is a startup development program based on the expertise and experience of Sber, the largest ecosystem in Russia. It supports talented entrepreneurs in creating large-scale companies.
In 2019, 500 Startups became the most active investor in the global venture market. It is also one of the most influential and extensive acceleration programs in the world. Over the past 10 years, they have invested in over 2,400 startups from 75 countries. Some notable portfolio companies of 500 Startups include Twilio (NYSE: TWLO), Credit Karma, SendGrid (acquired by Twilio), Grab, GitLab, ApplyBoard, Flywire, Knotel, VTS, and others.
Mother Fit's participation in Sber500 is an opportunity for Diana's project to reach an international level. We are proud of Diana and will follow the further development of the startup with interest. Our clients do not leave empty-handed: we support them and help refine the product. At Appomart, we value every project we launch. We wish you success!
Discover the Future of IT with Appomart
Ready to revolutionize your IT landscape? Partner with Appomart, the trusted solutions provider. Let our experts guide you to success with tailored strategies.
Don't hesitate—request a call now! Fill out the form and embark on your digital transformation journey. Secure your future with Appomart today.